What is the 3-2-1 Rib Method?
Essentially, 3 2 1 ribs go like this:
2 hours wrapped in foil, still cooking on the grill.
1 hour of cooking, unwrapped and slathered in barbecue sauce.
Ribs are a staple for any Pit Boss' diet. There are so many ways to craft a bossin' flavor profile on your ribs: smoking, dry rubbed, or barbecued. The 3-2-1 rib method is a simple and foolproof way of cooking ribs to yield juicy, fall off the bone tenderness - every time. It's ideal for spare ribs, and it's the perfect starter recipe for first-timers or anyone looking for that melt in your mouth rib style.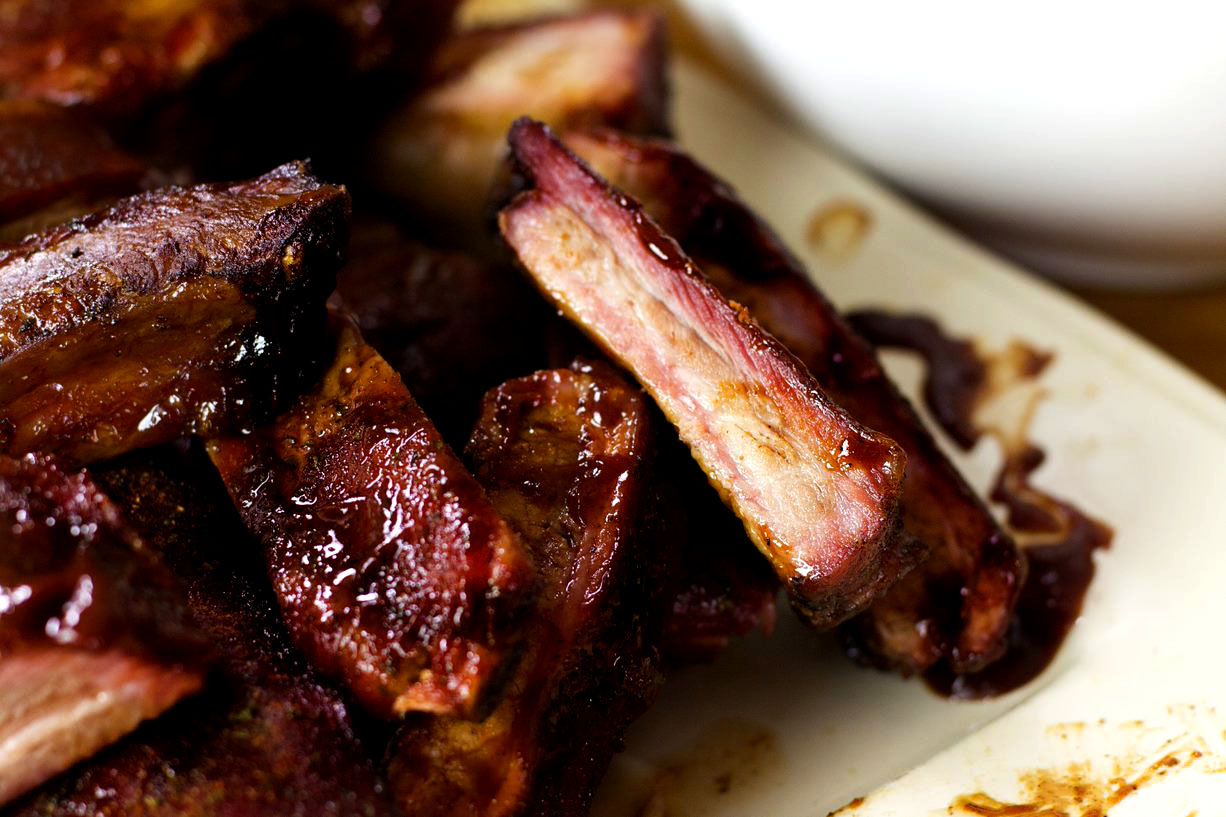 How to do 3 2 1 ribs
To get started, prep your ribs by patting them dry, removing the membrane, and trimming if your butcher hasn't already. Cooking times can vary, so think of the 3-2-1 method as less of a recipe, and more of mouthwatering journey. As you move through the final steps, begin checking your ribs for doneness. You'll know your ribs are ready when the internal temp is 185° – 190°F and if you poke a toothpick into the meat, it slides through with little or no resistance. Just like butter.
1. Smoke Unwrapped on the Grill
3 hours of smoking. We generously coated every inch of the ribs with mustard and Pit Boss Sweet Rib Rub. Lay them on the grill bone side down and smoke at 225°F.
2. Wrap Ribs in Foil
2 hours wrapped tightly in foil. Some Pit Bosses add a liquid during this process and some don't. We recommend trying both ways and letting us know what you think @PitBossGrills. For sweet juicy flavor add a little butter, brown sugar, and honey. Then, as your sealing up the foil, you can pour in a ¼ cup of apple juice for a steamed, tender texture. Place the foil wrapped ribs back on the grill flesh side down for 2 hours.
3. Unwrap and Throw the Ribs Back on the Grill
1 hour of cooking unwrapped and slathered in barbecue sauce (or leave them dry if you prefer, but we recommend you spritz them with 50/50 apple juice and apple cider vinegar if you do). Lay the unwrapped ribs on the grill with the bone side down. You want to start checking for doneness within the first 20 minutes or so. As they get 20-30 minutes to being done apply and reapply as much barbecue sauce as you want. Towards the very end you can even crank the grill temp up, if you want to make sure your sauce gets nice and tacky.
Try our Delicious Rubs for Your Next Round of Ribs
Pit Boss rubs and seasonings are a complex blend of herbs and spices that are made to bring flavor bombs with every bite. Formulated from championship pit masters who lent their award-winning expertise, these rubs were created to impress your guests. Try out our fan favorite Pit Boss Sweet Rib Rub or Hickory Bacon with the 3 2 1 rib method for your next smoke session!