Good, Better, Best: Which pellet grill is right for you?
Pit Boss is always looking to achieve a Bigger, Hotter, Heavier outdoor cooking experience, offering wood pellet grills and vertical smokers under the Lowe's Exclusive Pro Series lineup, in addition to grilling tools and fuel. Our offerings are designed for everyone, whether they're looking for the right unit to cook outdoors, reliable grilling accessories, or the best possible fuel for their pellet grill.
So, which is the best pellet grill to outfit your backyard with?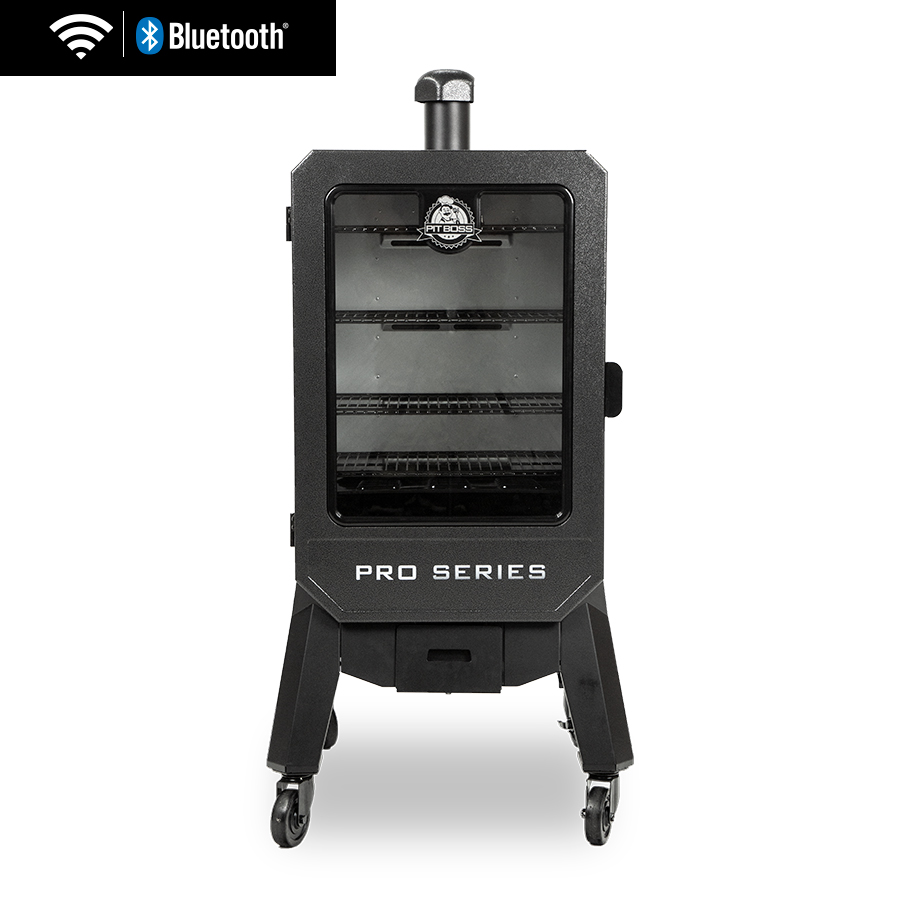 Good: Pit Boss Pro Series 4-Series Vertical Smoker
If you're looking to feed a crowd, a good option for a pellet smoker is the Pit Boss Pro Series 4-Series Vertical Smoker. This unit is equipped with Wi-Fi and Bluetooth connectivity, so you can control temperature settings, monitor meat probes and more from the convenience of your phone. With a Pit Boss vertical smoker, you can do more than smoke food. You can also roast, bake, barbecue, and braise too, while the oven-style cooking racks allow you to adjust to fit your cooking needs. This means you can move the grates around to accommodate a large cut of meat or arrange baked goods in neat rows. Plus, the 65-pound hopper allows for longer slow cooks without refueling.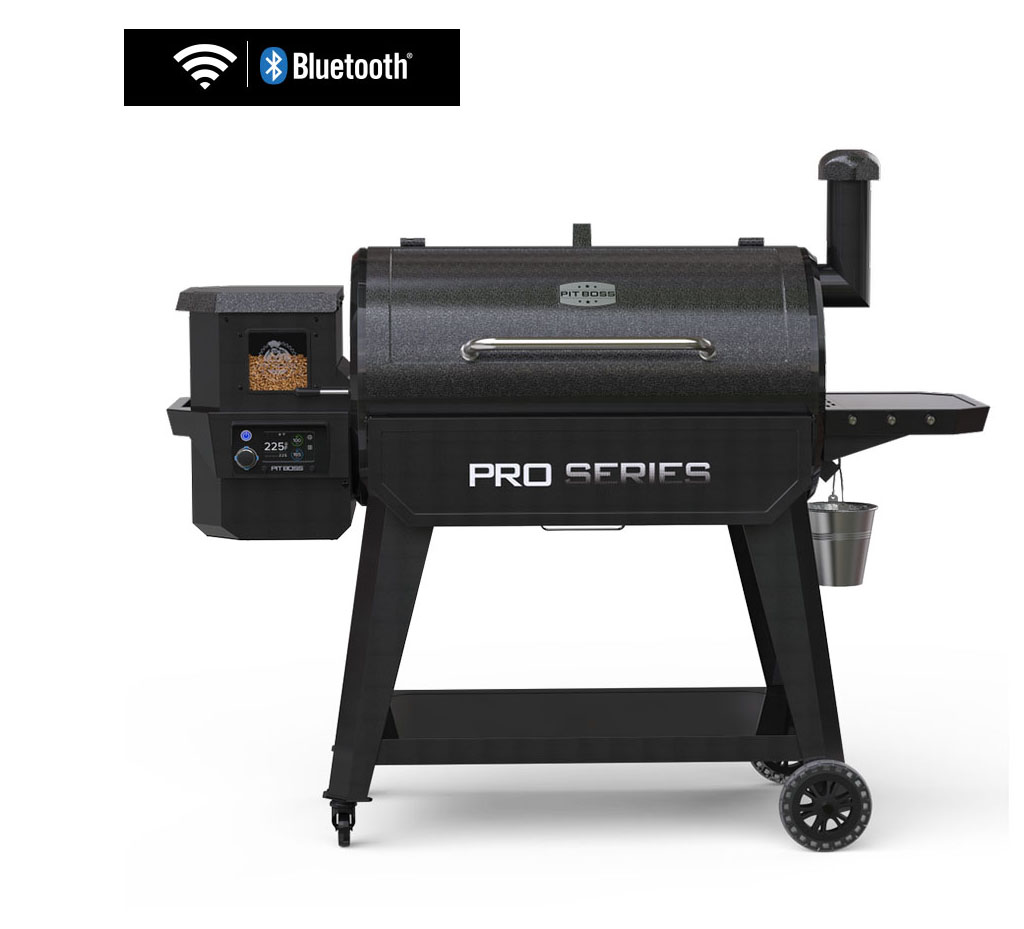 Better: Pit Boss Pro Series 1150 PS3
If you want more versatility than a standard grill, we recommend a wood pellet grill like the Pit Boss Pro Series 1150 PS3. It can achieve the cooking styles a vertical smoker can, but the Flame Broiler lever allows for both indirect and direct heat. This means you can also sear, char-grill, and grill. These grills are also outfitted with Wi-Fi and Bluetooth capabilities for a remote grilling experience, as well as upgraded controllers and a rapid igniter. This Pit Boss is equipped with a 4.3" Digital LCD touchscreen controller allowing for more control than ever.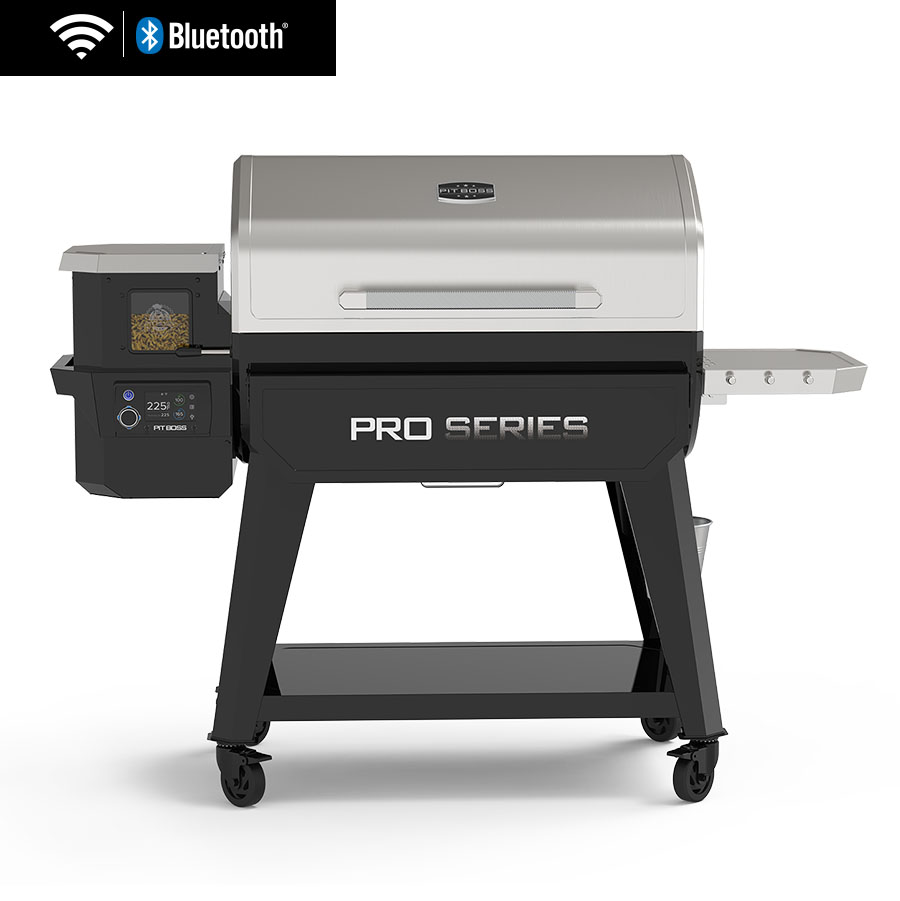 Best: Pit Boss Pro Series PSE 1600 Elite
If you're interested in all the bells and whistles, The Pit Boss Pro Series PSE 1600 Elite is made for next-level grilling and smoking. Not only does this machine pack in all the features that the Pit Boss Pro Series 1150 PS3 has, but it's also got Variable Smoke Technology, or VST. VST allows you to increase the amount of smoke with Smoke Mode. With the simple push of a button, grillers can toggle between Smoke Mode for maximum wood-fired flavor and PID mode for more temperature control. In addition the dual wall lid helps maintain more consistent temperatures for a more even cook. And don't forget the additional features: a 4.3" LCD touchscreen control board, rapid igniter, easy ash and pellet cleanout, 2 meat-probes, and more.
What accessories do you need to start grilling?
Any proud barbecuer also needs the right tools. A Pit Boss grill or smoker cover is a great place to start since it will protect your machine from the elements. The heavy-duty polyester material and PVC backing make our covers as effective as they are durable.
Pit Boss also offers tools to help with the cooking process, from prep to cleanup. The Pro Series Knife Set is ideal for any griller to have in their toolset since it comes with a trimming knife for preparing meat cuts for cooking, and a brisket knife for slicing those barbecue creations afterward. And, to make cleanup a breeze, pellet grill owners need Pit Boss Grease Bucket Liners.
Why Pit Boss Pellets? Better fuel = better flavor.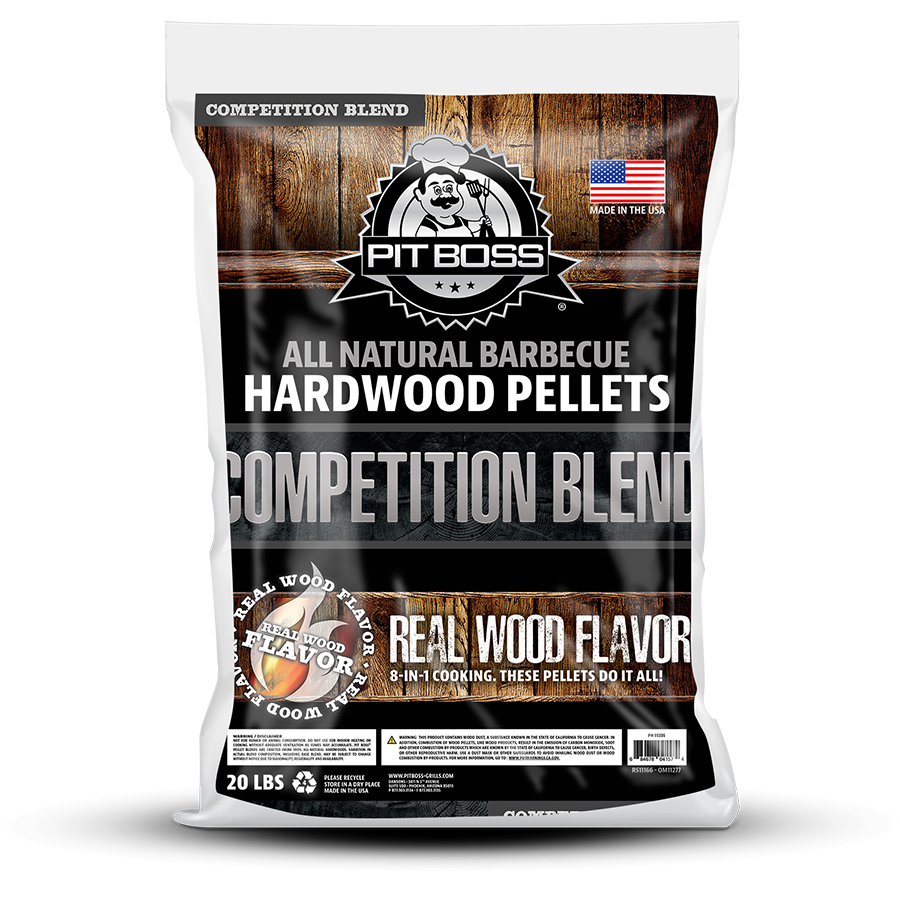 When it comes to choosing a pellet "flavor," it comes down to the level of smoke the customer is looking for. If they're interested in a robust smoke flavor for smoking meat cuts (Like Brisket), then Pit Boss Hickory or Mesquite Blend Hardwood Pellets are the right choice. The Pit Boss Competition Blend is a good all-purpose option, while the fruitwood blends like Apple or Cherry offer a mild smoke flavor that's ideal for baking or seafood.
Not only do Pit Boss 100% natural hardwood pellets fuel any wood pellet grill or smoker, but they're also a big part of the recipe for achieving world-class barbecue in your backyard. Our pellets are made from the highest quality food grade hardwood and NEVER contain artificial flavors, spray scents, glues, or chemicals. Locally sourced hardwood is pressurized with heat to create compact pellets held together with the wood's natural lignin. 
So, what does all that mean? A hotter, cleaner burn every time you fire up your grill, resulting in flavorful "blue" smoke and minimal ash. This infuses your food with natural, wood-fired flavor, without making a mess of your grill.